Economic ★ ★ ★ ★ ★
Military ★ ★ ☆ ☆ ☆
Snail ★ ☆ ☆ ☆ ☆
Visual guide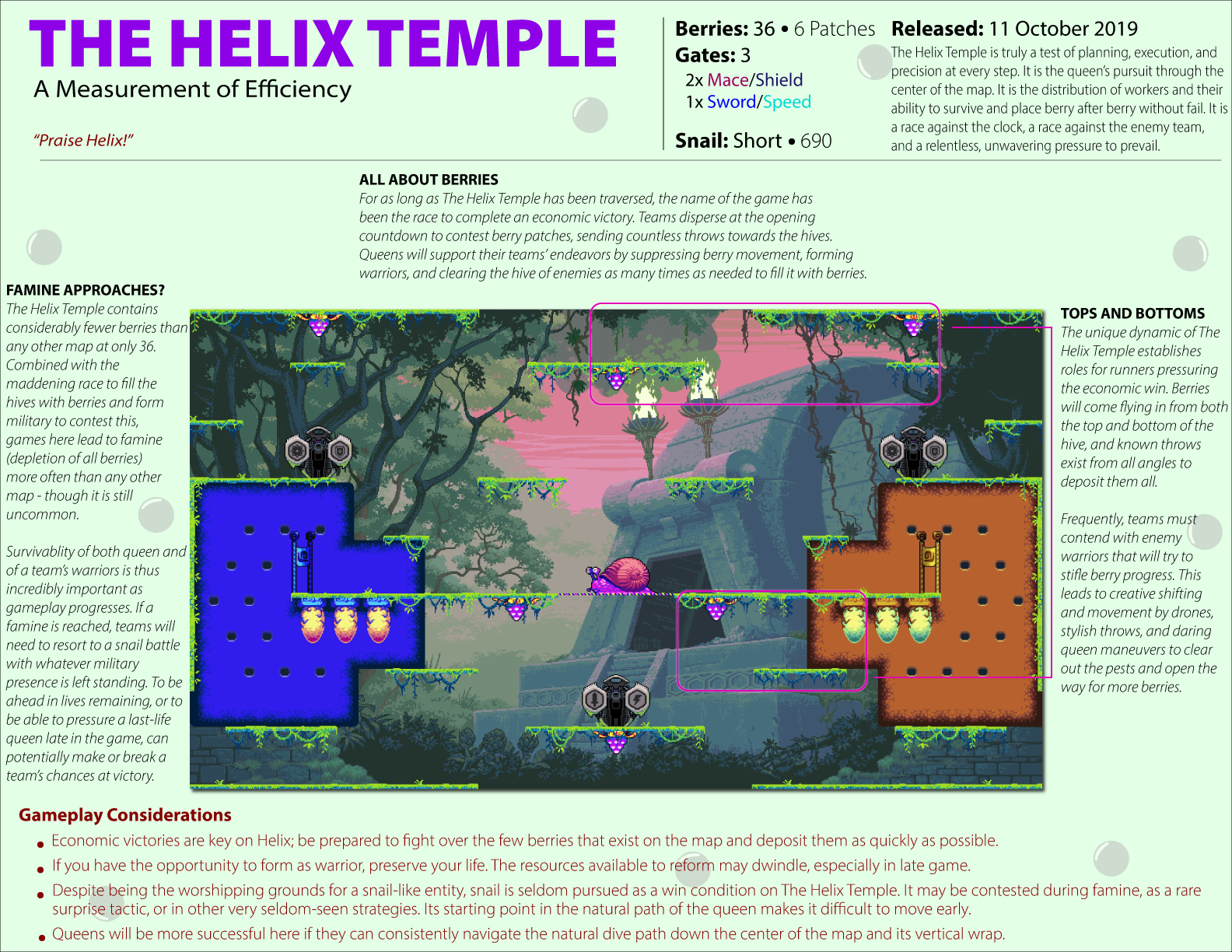 Video Guides
Lord Fischious's guide:
Guide by [Lord Fischious]
Clean Map Images
Map changes
The Helix Temple Map was modified as of the Betelgeuse Update of July 2020.
Top gates have been moved further apart.
Top berries take slightly longer to reach.
The central berry pile is harder to deplete quickly.
Platform heights and widths have changed.
One berry pile was removed.